It's over
Over and out. The English mercato has come to an end Thursday 8 August at 6 pm (French time). If they can still sell players, the clubs of the richest championship in the world can not recruit any more and are therefore excited about the approach of the closure. As often, the numbers make you dizzy. For example, the promoted Aston Villa had already bought for 148 million euros before Thursday. Among the biggest clubs, Manchester United, Manchester City and Arsenal have all passed the 100 million purchases this year. The Italian transfer window will end on 25 August. French, German and Spanish on September 2nd. This gazette of the week has a strong English accent. Sorry not sorry.
 € œItâ € ™ s a dealâ € (English mercato chart horizon tour)
It had started strong Monday with the transfer of Harry Maguire from Leicester to Manchester United. The Mancunians have paid a tidy sum of 90 million euros for the 26-year-old British international, who has become the most expensive defender in history. Maguire, who was part of the 2018 World Cup type in Russia, defeated Dutchman Virgil van Dijk, who moved from Southampton to Liverpool for € 84 million in January 2018. Purchased by Leceister in 2017 for 13 million euros (+6 bonus), it allows Foxes to realize an exceptional added value.
After reinforcing his defense, Manchester United let go his striker Romelu Lukaku. As expected, the 26-year-old Belgian signed at Inter Milan on Thursday. For five years and for an amount of 80 million euros that places him in the top 3 most expensive players of Serie A, behind Cristiano Ronaldo and Gonzalo Higuain. His departure leaves the Mancunians with three strikers Marcus Rashford, Anthony Martial and Alexis Sanchez.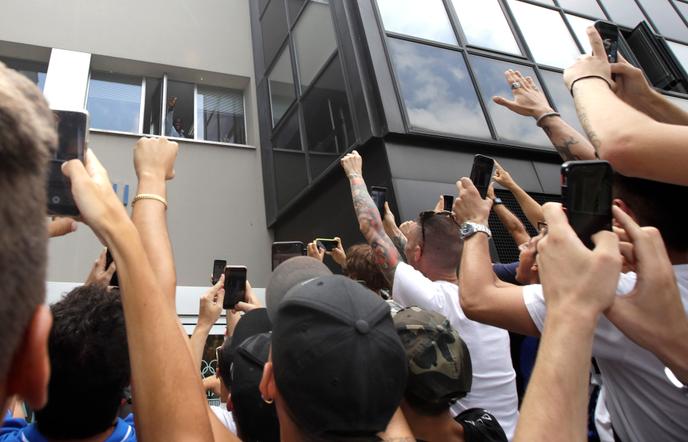 Tottenham has been one of the most active clubs in the last hours of the English transfer window on Thursday. The finalist of the Champions League has achieved a beautiful operation with the signing of the Argentine midfielder Giovani Lo Celso, 23, author of a good season last year at BÃ © tis SÃ © ville in Spain (45 games, 16 goals). The leaders of both clubs seem to be headed for a loan with a mandatory purchase option. Which does not suit the PSG, which had itself prepared the southpaw in Seville in 2018. Paris should have recovered 20% of the amount of the transfer if the player had been sold .
These savings have allowed Tottenham to invest in Ryan Sessegnon, a promising 19-year-old left-back from Fulham. But that will not have been enough to offer the services of Paulo Dybala. Juventus Turin seems to have changed their minds and decided to keep his Argentine striker. Money may not open all doors.
This last day (the longest) also allowed some good financial operations for the French sales clubs. Amiens has separated from the Swedish right side Emil Krafth 25 years old for a little more than 5 million euros. Rennes has agreed with Watford for its Senegalese international Ismaïlla Sarr. The transfer amount for five years of the 25-year-old winger has not yet been made public but the press speaks of 35 million.
AS Monaco has opted for a loan from its defender Djibril Sidibé. The 27-year-old French world champion will spend the year at Everton with an option to buy around 14 million euros, according to the English media. First international experience for the Trojan.
It's signed (since you have to talk about France too)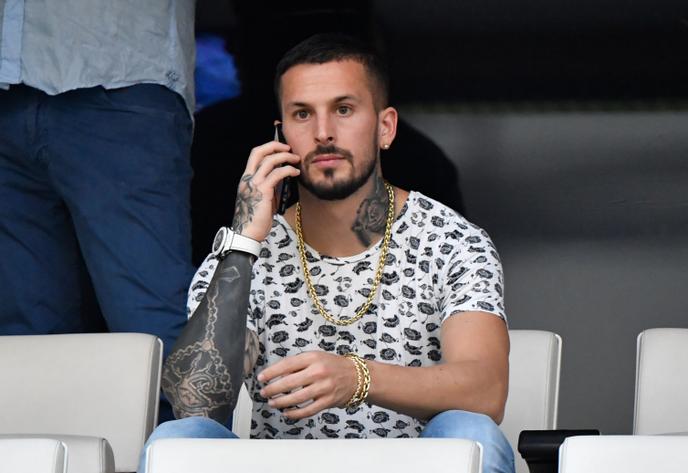 In France, Marseille finally holds its center forward. After the departure of Mario Balotelli (end of contract), the Argentine Dario Benedetto is condemned to become the new providential man of OM. The 29-year-old striker signed Monday for four years, plus an optional year, for a transfer assessed to 16 million euros. The former Boca Junior player, who is coming out of a series of injuries, has never set foot in a European club but should find a sunny climate in Marseille, which he was used to Buenos Aires.
For its part, LOSC broke its piggy bank by bringing in the Turkish international Yusuf Yazici for almost 18 million euros. A record for Lille. Remember, we had seen it during the last five minutes of the victory of the Turks (2-0) against the Blues on June 8 as part of the eliminations for the Euro 2020. This year in Ligue 1 will leave all the time for the French to discover the 22-year-old midfielder. After two promising years, he is coming out of a half-hearted season in Trabzonspor (Turkey) and has signed with Lille until 2024.
It was time. Two days before the restart, Nantes has found a coach. After the departure of Vahid Halilhodzic who resigned at the beginning of the month, it 's up to Christian Gourcuff that is the heavy task of straightening the club somewhat in distress. Curious choice, because this connoisseur of Ligue 1 had hinted that he was close to retirement this summer. The former coach of Stade Rennais and FC Lorient becomes the 13e coach of Nantes since the resumption of the club by Waldemar Kita in 2007.
Read also
Ligue 1: Christian Gourcuff and FC Nantes, a marriage of (reason)
At PSG, a few things to report, especially the goalkeeper Kevin Trapp, "Back home", as Francfort said in a tweet parodying the movie poster Mom, I missed the plane (Home Alone, in English). The 29-year-old German goalkeeper has signed five years in his former club where he had flown from 2012 to 2015 before joining Paris, and where he was lending last season. Trapp had expressed his desire to leave the PSG after Thomas Tuchel's choice to make Alphonse Areola his choice number 1.
Na, wen haben wir denn yesterday? ðŸ "🤠©
#Kevinwiederzuhaus https://t.co/aKdHGgcFiH
It's funny
After a little more than a year in Washington at DC United, Wayne Rooney will return to England. As a playerâ € | and coach. The 33-year-old English striker will have the double hat at Derby County, an English second division club, from January 2020. The former Manchester United star will coach Phillip Cocu. We wish him more success than his Belgian colleague Vincent Kompany. The coach-player transferred to Anderlecht this summer has not yet led his team to victory in two Belgian championship days.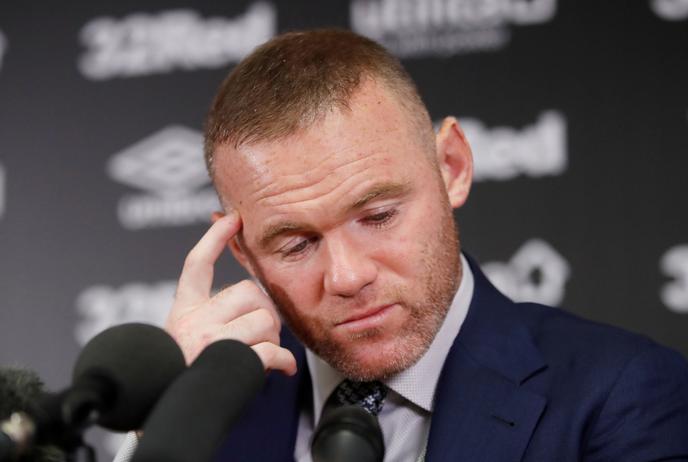 It is said
 € œIn fact, itâ € ™ sa common contractâ € |, itâ € ™ sa new concept! It's open. We hope that it will remain seven, eight or nine years! AT"
This is the answer of the Bordeaux sports director, Eduardo Macia, asked about the duration of the contract of Laurent Koscielny. The arrival of the 33-year-old French defenseman, who had become a part of Arsenal where he wore the captain's armband and won three cups from England, has officialized Tuesday. It had been nine years since we had seen him in Ligue 1, since his departure from FC Lorient for the London club in 2010. Koscielny was very keen to come to Bordeaux for the sporting aspect, according to the club, but also to get closer to his family that resides in Tulle (Corrèze), according to others. From there to find an almost-CDI? His contract is in any case similar to that of a "Educator or a coach of the training center", said Macia.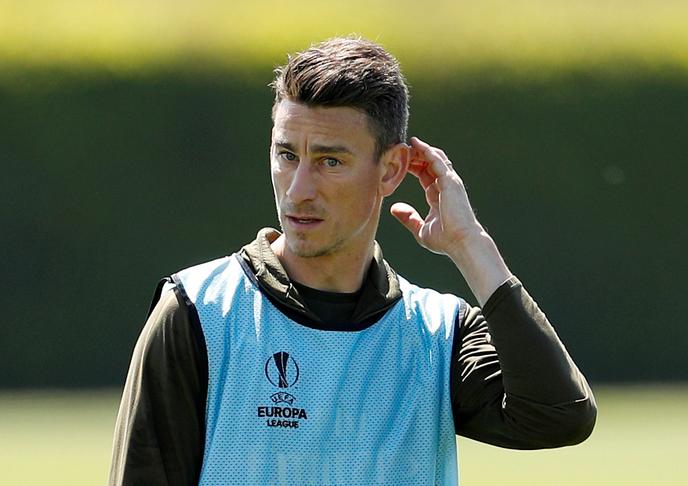 Who is it?
Nantes has been offered a former offensive midfielder Real Madrid. Or, at least, from his reserve. Cristian Benavente is going to be loaned by Pyramids FC (Egypt) until the end of the season with option to buy. The 25-year-old Peruvian has made his way into youth teams and the reserve of the Madrid club, which is evolving into the third Spanish division. Having never really punctured, Benavente landed in Egypt after three seasons in first Belgian division with Charleroi. His arrival at FC Nantes is the work of the sulphurous agent Mogi Bayat, with whom the leaders of the club, Waldemar and Franck Kita, have done the whole of their market right up to here. Absent from the 2018 World Cup, Nantes offers a beautiful and dark unknown.
Reply or view all contributions