Next to the capsule Orion developed by NASA, several private companies are working on space capsule projects facilitating the transport of astronauts to the ISS space station and, later, to the Moon, replacing the current Soyuz capsules.
The firm SpaceX prepare a capsule Crew Dragon which already carries out regular flights of supply of the station but without carrying any passengers, while the group Boeing develops a capsule CST-100 Starliner who will also be able to ship humans.
Boeing CST-100 Starliner
Problem, delays accumulate and the test flights are regularly postponed to regulate many details and to avoid any risk of accident. Both capsules must fire with humans on board before they can be exploited commercially and the promises on the summer and autumn 2019, already out of step with the initial expectations, are slipping towards the very end of 2019. ..or in 2020.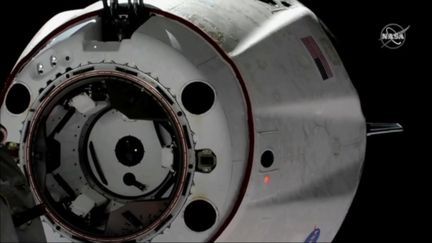 SpaceX Crew Dragon
This poses a problem for NASA, which plans to use them this year to transport astronauts and keep current missions (scientific experiments, technology tests, etc.) on board the ISS.
NASA's ISS Program Manager Kirk Shireman was excited at a conference dedicated to space station research activities. Without wishing that the private companies do not rush the movement and endanger the astronauts, logistical difficulties are expected that could interrupt some operations.
And especially since many out of the ISS are planned in the next semesters to replace or repair various equipment, which will already occupy the teams and reduce the time spent searching the station.