From the galleries of the museums to the catwalks of the parades, there is sometimes only one step. Sterling Ruby has recently crossed it by creating its brand of clothing, S.R. Studio. THE. IT. Rising figure of contemporary art converted into fashion, transfused into a movement of the Gagosian gallery at the Pitti Uomo show in Florence, the Californian quadra has always fired all wood – bronze, eve, collage, video. But, by creating his own brand, the one who made himself known by multiplying ceramics stalagmites in museums around the world blurs a little more tracks.
However, its fashionable relationship is old. He is 13 years old when his mother offers him a sewing machine. Since then, he continues to pique-surpiquer his own accoutrements. With the fall of textiles that he uses to make his hand-stitched collages or soft sculptures, he began ten years ago to produce work clothes for his workshop.
The Bauhaus legacy
His inspiration? The Amish patchworks, discovered during his childhood, as much as the boro Japanese, created from shreds of textile. But also all those Californian artists who have gone out of their way to abolish the hierarchies, between noble and popular culture, aesthetics of elite and craftsmanship. Starting with Mike Kelley, whose classes he attended at the Art Center College of Design in Pasadena. Rural minimal, prolo intellectual, Ruby also seeks to escape categories.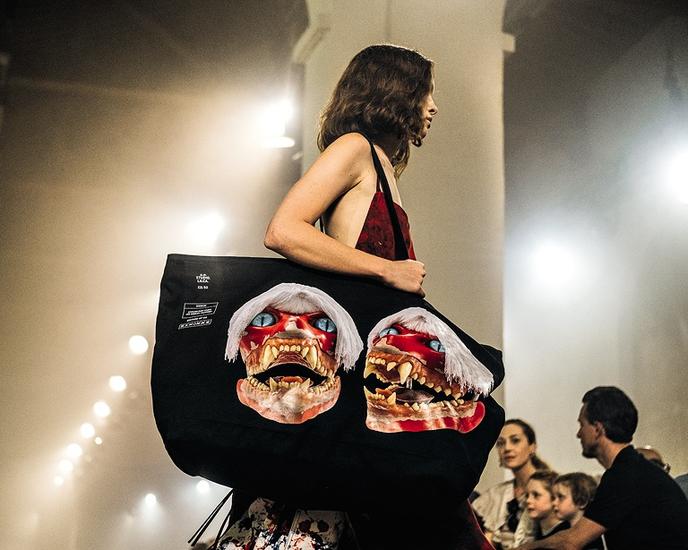 Another colossal inheritance, that of the Bauhaus. In the 1920s, the pioneers of Dessau were dedicated to spreading beauty in everyday life, from tapestries to tea sets. Â € œIn imposing a utilitarian perspective, this school has upset everything, likes to remember the artist, born in 1972 in an American base in Germany. She pushed crafts to become great art, and vice versa. This period has produced some of the works that have influenced me the most. AT" His creations in the textile field? They remain for a long time reserved for the private sphere
Clichés millefeuilles
Until his first collaboration with the Belgian designer Raf Simons, a close friend, who integrates his paintings into his first collection for Dior, in 2012, before starting with him a dialogue on a collection of denim. By setting up his own brand, Sterling Ruby has now taken the controls. Bleached bristles, dotted filaments with Pollock dripping, punk kimonos |
Read also
Men's Fashion: Pitti's highlights
His fashion is indeed that of an artist, a collection of autobiographical memories, but also of references to modernity, from the most conceptual to the most arts and crafts. For his first collection, he collaborates with his wife, the photographer Melanie Schiff, from the images she creates: superimpositions of landscapes and views from the studio, from works and from flowers, clichés millefeuilles that take root in the textile.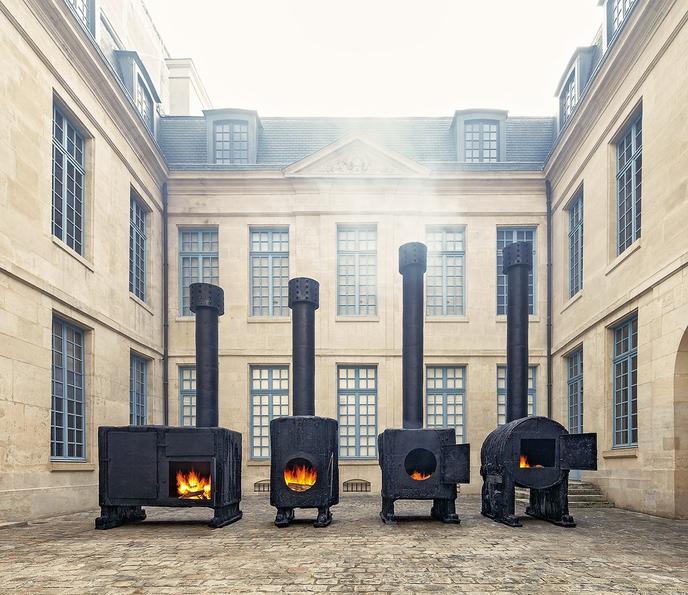 Reply or view all contributions