League 2 and Men's League 1 matches, Women's World Cup final, and now the European Supercup – the winners of the Champions League (Liverpool) and the Europa League (Chelsea) ) â € "Referee Stà © phanie Frappart will step into the history of football by becoming the first woman to lead a major European men's event.
The 35-year-old Val-d'Osienne was signed by UEFA on Friday, August 2 to referee the English duel at the summit, which will be held next August 14 in Istanbul. Turkey. She will be assisted by Frenchman Manuela Nicolosi and Irishwoman Michelle Oâ € ™ Neal, who were also part of the team of referees for the Women's World Cup final between the United States. United States and the Netherlands, July 7th.
The portrait :
2019 World Cup: Frenchwoman Stephanie Frappart appointed to referee the final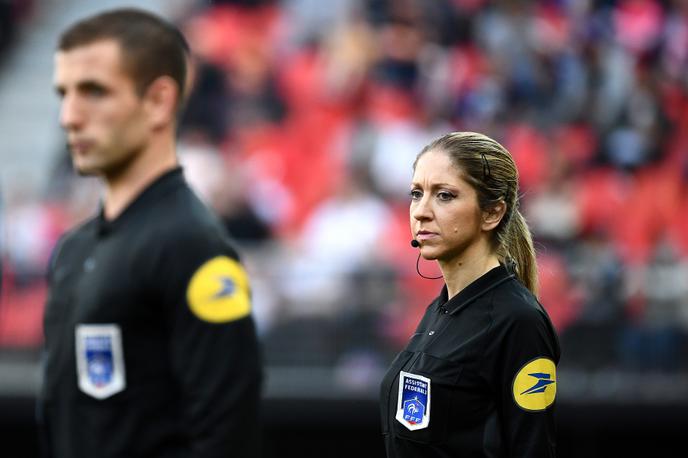 "I hope that the talent and commitment Stéphanie Frappart has shown since the beginning of her career to reach the summit will be a source of inspiration for millions of people. girls and women across Europe and show them that the obstacles to reaching their dreams are not insurmountable ", declared UEFA President Aleksander Ceferin after the Frenchman's appointment.
"It's been several years since Stà © phanie Frappart proves that she is one of the best female referees not only on the European stage, but also on the international stage. World  " asserted UEFA Chief Arbitrator Roberto Rosetti. "She is able to lead very high level matches, as she proved in the Women's World Cup final this year. I hope that this match in Istanbul will bring her even more experience, while she is at the top of her arbitration career. AT" Other Frenchmen present in the team, Clément Turpin, who will provide the video assistance to the arbitration, to be run by François Letexier. German Mark Borsch and Italian Massimiliano Irrati complete the quartet.
Stà © phanie Frappart can then prepare for the new season of Ligue 1, which starts on Friday 9 August with Monaco-Lyon, since she was named in June among the titular referees. for the 2019-2020 season.
Reply or view all contributions