The beaches of Thailand and the sweetness of life in the land of the Smile make the French dream, especially those who speak a little English. Their favorite destinations: Phuket's Nearest Island and Koh Samui Island, an hour's flight from Bangkok.
If Pattaya, the epicenter of sex tourism, is a hotspot to avoid, Hua Hin, an upscale resort located 200 km south of Bangkok, also attracts seniors. Place of residence of the royal family, it is a little "Deauville Thai". Finally, in the north of the country, Chiang Mai has everything to please those who prefer the beauty of the mountains with sand and palm trees.
Read also
Buying a home abroad: traps to avoid
According to the Quai d 'Orsay, more than 13,000 French people would be expatriates in the ancient kingdom of Siam. They appreciate the quality of infrastructure (roads, airports, schools, hospitals …), among the best in Asia. Especially, depending on the places, life would cost two to three times cheaper than in France.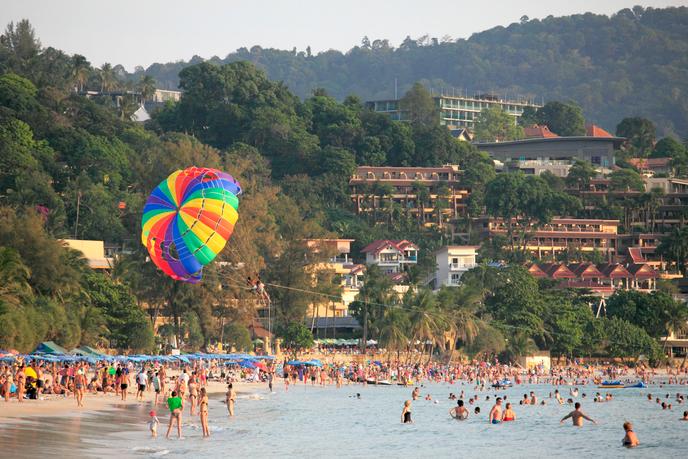 This remains true, even if the euro has spent the last few years against the Thai baht: it only takes 35 baht to make 1 euro, against 50 baht in 2006, a plunge 30%.
"It is very easy to have lunch in the street for 1 or 2 euros, and to make the household in a big house costs only ten euros", says an expatriate French in Phuket.
"It's first and foremost a holiday destination. Most do not want to definitively cut the bridges with France, especially because of the medical aspect "explains Michel Guggenbuhl, real estate agent and founder of the classifieds portal Untoitdanslemonde.com.
Read also
Buy in Spain: head to Andalusia
Relatively stable real estate prices
If the health system is of high quality – many Thai doctors are trained in Singapore or the United States – it is essentially private. Basic care is provided in the public hospitals, but a credit card will be requested as soon as you enter the door of a private institution.
Also, since the 1st January, the government requires a certain level of resource to issue a visa to those who want to settle in the country: to obtain it, you must be able to transfer the equivalent of 22 000 euros every six months (or 1,800 euros per month) in a bank account in Thailand.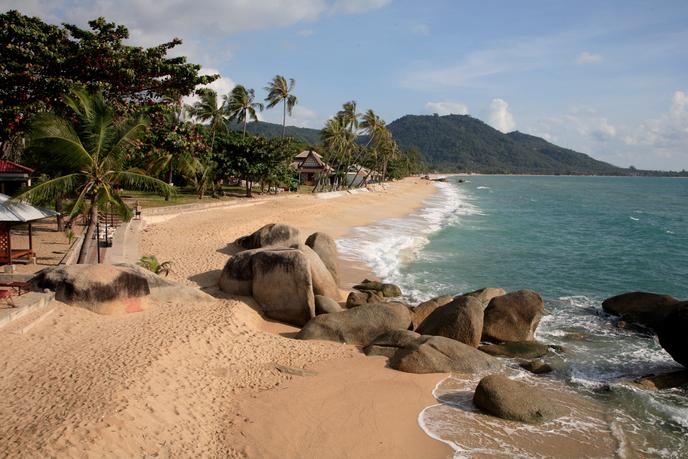 What is the profile of French people who choose Thailand? "These are mostly baby boomers, they are between 60 and 70 years old and want to live near the sea while maintaining a high standard of living after retirement.", says Mr Guggenbuhl.
As we build a lot in Thailand, real estate prices are relatively stable. There is no price spike, except on the coast, almost unaffordable for a French buyer.
For a budget between 200,000 euros and 250,000 euros, it is possible to buy a house of 120 to 150 square meters to ten minutes from the beaches, with two or three bedrooms, a terrace and a terrace. swimming pool. A detail: the terraces are counted in the living space in Thailand. There is usually very little land, as most Thais prefer to live in air-conditioned interiors rather than outdoors.
Avoid the risks related to tsunamis
And the apartments? On the peninsular island of Phuket, 2.5 kilometers from Kamala beach, it is possible to buy a large furnished apartment of 110 sqm with two bedrooms and two bathrooms for 200,000 euros. A house located directly on the coast is much more expensive: count at least 2 million euros. But you only have to go one or two kilometers into the land for prices to fall.
To note: the beaches are never deprived in Thailand. With the coastline protected, the value of the houses built on the waterfront, already high, should continue to increase, especially in the most tourist areas. This may be a good investment, but experts believe that it is better to stay at least 1.5 km from beaches to avoid the risks associated with tsunamis.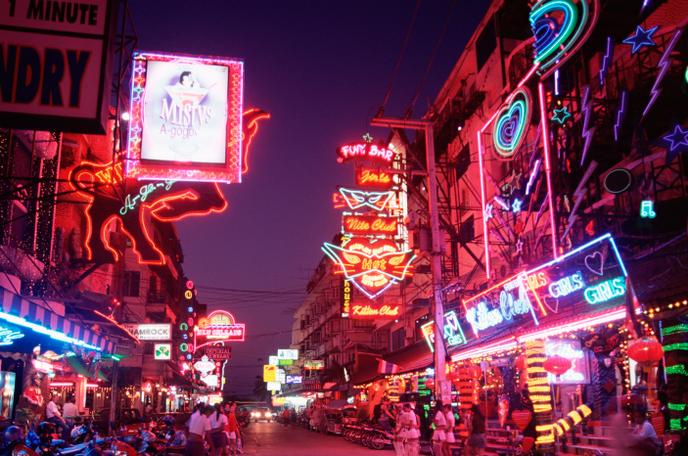 Be careful, the law does not allow a foreigner to become the definitive owner of a plot of land in Thailand, the standard being to enter into a thirty-year lease, renewable twice. Â € œThe trick is to create a company to buy the land by paying local shareholders â € œfantÃ'mesâ €. If such editing is common, it is not without legal risksinsists Mr. Guggenbuhl. There are a lot of scams. For example, foreigners who do not speak Thai can sign a contract thinking to become owners while it is a simple rental! AT"
Read also
Buy in Portugal: the Lisbon charm still operates, butâ € |
To become full owners, some foreign buyers prefer to buy in condominiums, which are co-owned buildings. It is enough that 51% of the building is held by premises for the law to be respected. In the same way, it is possible to become the owner of a house in complete legal security by buying in a "horizontal" condominium. This option allows you to comply with the 51% law and to secure the resale. The buyer is then owner of the house in own and co-owner of the soil. In general, it is better to solicit real estate agents who are well established and trust those who come to walk.
Rental of short-term housing is illegal
There are no notaries in Thailand, it is necessary to use the services of a lawyer to complete a sale, which costs 1% to 2% of the amount of the transaction. If you plan to make profitable your acquisition by renting the property on Airbnb and others, know that the rental of short-term housing (less than thirty days) is illegal.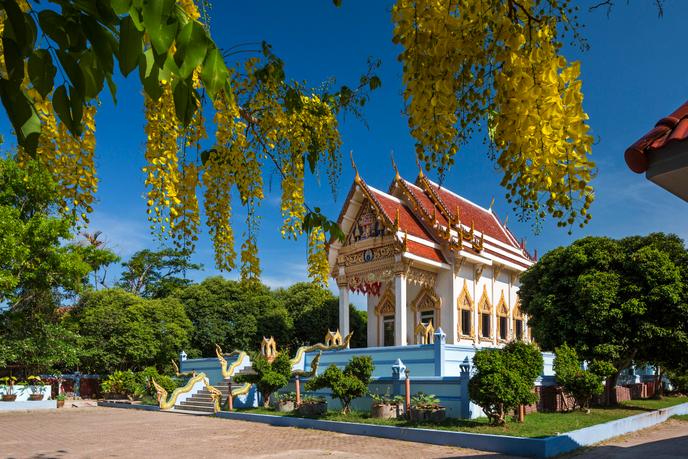 Only hotels have the right to rent a property during the day. The Thai police are waging war against daily rentals: hundreds of cases are being conducted in Bangkok, Pattaya, Hua Hin, Koh Samui and Phuket. The sanctions can go up to the expulsion of the country, so it is better to opt for the "classic" rental, which is profitable in Thailand.
Real estate agents report returns of between 6% and 10%. The peak tourist season runs from November to April. If you are not there, you will have to go through a specialized company that will take care of everything, for 30% of the rents.
Taxation is soft for the French, especially because the Franco-Thai tax treaty avoids double taxation of income. There is no property tax or housing tax in this country; rents are taxed at the rate of 12.5% ​​and there is no inheritance tax up to 2.9 million euros.
Read also
Buy abroad: Italy, a multi-speed market
Reply or view all contributions